Laura Sarabia: political controversy surrounds the Chief of Staff of the Presidency.
Initial charges and proceedings
The Prosecutor's Office and the Attorney General's Office have initiated investigations based on accusations of Marelbys Meza, former babysitter who worked for Laura Sarabia, Chief of Staff of the Presidency of the Republic.
Meza alleges that she was subjected to a polygraph test after being accused of stealing nearly $7.000 from Sarabia's home.
As a result of these events, several officials have been summoned to explain what happened, including the aforementioned Sarabia, who has become the right hand of President Gustavo Petro.
Sarabia's statements and the intervention of the Prosecutor's Office
Sarabia insists that the procedures were carried out "Under the law" and that Meza's consent was obtained to carry out the polygraph test.
However, The attorney general, Francisco Barbosa, has clarified that no authorization was issued to proceed with the proceedings to which Meza claims to have been subjected.
According to the prosecutor, citizens and officials must report crimes of those who are victims before the Prosecutor's Office, the entity in charge of carrying out the investigations.
Intervention of the Attorney General's Office and statements by the Head of the Public Ministry
The Office of the Attorney General of the Nation has also ordered the opening of an investigation to analyze the facts and determine if disciplinary offenses were committed.
The Head of the Public Ministry, Margarita Cabello, confirmed that the facts and the officials who could be responsible will be established, as well as assess whether carrying out the polygraph test on civilians is within the legal framework.
There will be a debate on political control in Congress
In addition to ongoing investigations, Laura Sarabia faces a political control debate in the Congress of the Republic, a measure promoted by representative Óscar Villamizar of the Democratic Center.
This debate will also convene the director of the National Protection Unit (UNP), Augusto Rodríguez, and Lieutenant Colonel Gerardo Avilán, head of the Presidential Guard Battalion.
Villamizar, in his request for debate, emphasized that "it is extremely serious, because (...) it involves several high-ranking officials (...)".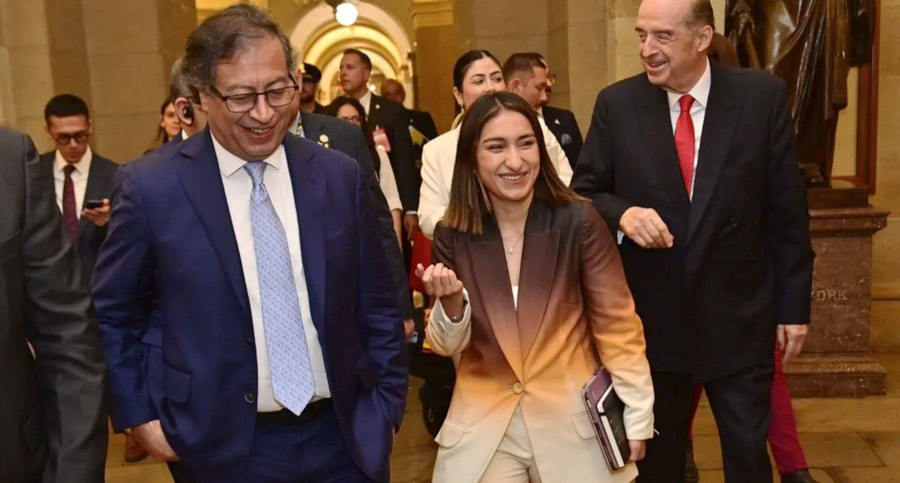 Next steps in the case
The board of directors of the House of Representatives will decide in the next few days the date and time of the debate, where Sarabia must answer ten crucial questions about the case.
Between them, you will be asked about the existence of a court order to question Marelbys Meza, the use and ownership of the polygraph, and the origin of the money allegedly stolen.
For now, the case is in the hands of the authorities and the expectation is focused on how the political control debate will develop and what will be the conclusions of the investigations of the Prosecutor's Office and the Attorney General's Office.
You may also be interested: